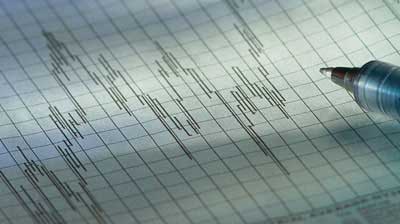 Advertorial—Even though options trading may seem complicated, Michael McFarlin, Marketing Analyst for The Options Industry Council, provides helpful guidance to understanding how you can generate more income by trading weekly convered calls.
Who doesn't love the idea of earning additional revenue from an existing investment, and possibly lowering your risk? In truth, you may be struggling to find greater yield among persistently low interest rates and choppy, unpredictable markets. In such an environment, where do you find new opportunities?
Enter, the covered call. Yes, that covered call. But with a whole new look. With the advent of weekly options (WeeklysSM)—options that typically expire within seven days—investors are able to put a fresh spin on this stalwart strategy that has added greater flexibility and potentially higher returns than its traditional brethren. Quite simply, you've never seen covered calls like this before.
A LITTLE BIT OF THE OLD
Equity investors have been selling covered calls for almost as long as listed options have been around. Briefly, the strategy involves selling an out-of-the-money call option (a call option with a strike price higher than the current stock, index, or ETF price) as a means of generating cash flow and boosting returns. Once the option expires, it's time to do it again to collect more premium. In exchange for the cash, the investor takes on the risk of being forced to sell the stock, index, or ETF at the strike price, should the stock price exceed the strike price prior to expiration.
IN WITH THE NEW
Trading covered calls with Weeklys options versus monthly options can be advantageous for two reasons: flexibility and potentially greater profits.
Flexibility. Traditionally, options were listed with expirations one month apart. Investors selling covered calls waited a month, or two, or even longer for expiration to arrive so the trade could again be executed to collect the additional premium. Weeklys options have been a boon to covered call investors, who can now execute this strategy with more precision and control without being stuck in a month-long position while waiting for expiration and being exposed to assignment risk.

A lot can happen in a month, particularly during volatile periods where news events can trigger sharp selloffs or spikes in volatility. The days leading up to or following a particular event could cause a sharp spike in options volatility. Should you decide that an impending corporate news announcement, earnings event, or even a Fed meeting might present more risk than you are comfortable with, you can simply not trade the strategy that week, and pick it up when volatility calms down after the event is over.

Potentially greater profits. However, the secret sauce of covered calls on Weeklys isn't just about collecting premiums sooner versus a monthly expiration. It's about collecting more premiums over the same time frame—a phenomenon unique to the pricing of shorter-term options.
Consider a popular beach-house rental. The monthly mortgage costs you $1,000, but you can rent the house for $1,500 per month. In this simple world, you receive $500 of monthly income.
But what if the same house instead rents on a weekly basis for $450? Now you collect $1,800 per month in rent and increase your income by $300. All you did was change your strategy by charging a "weekly rate" instead of monthly, and thus collect more money over a four-week time frame.
This same idea plays out each week for covered call investors thanks to weekly options.
The idea of "trading" a short term options strategy like the weekly covered call might be new for some. However, weekly options trade no differently than "regular expiration" options—they just move and expire faster. Same strategy, different flavor. It's this short time frame that gives covered call investors the benefit of potentially collecting far more premium over time compared to longer-term trades. Additionally, Weeklys also give you the flexibility of being in or out around different market events, thus giving increasing control and precision to your covered call writing. It may not be a beach house rental strategy, but as investors are clamoring for more choices, the weekly covered call strategy is having its day in the sun.
DISCLAIMER: OPTIONS INVOLVE RISK AND ARE NOT SUITABLE FOR ALL INVESTORS. INDIVIDUALS SHOULD NOT ENTER INTO OPTIONS TRANSACTIONS UNTIL THEY HAVE READ AND UNDERSTOOD THE RISK DISCLOSURE DOCUMENT CHARACTERISTICS AND RISKS OF STANDARDIZED OPTIONS AVAILABLE BY VISITING WWW.OPTIONSEDUCATION.ORG.
ANY STRATEGIES DISCUSSED, INCLUDING EXAMPLES USING ACTUAL SECURITIES AND PRICE DATA, ARE STRICTLY FOR ILLUSTRATIVE AND EDUCATIONAL PURPOSES ONLY AND ARE NOT TO BE CONSTRUED AS AN ENDORSEMENT, RECOMMENDATION OR SOLICITATION TO BUY OR SELL SECURITIES. PAST PERFORMANCE IS NOT A GUARANTEE OF FUTURE RESULTS. WEEKLYS IS A SERVICE MARK OF CHICAGO BOARD OPTIONS EXCHANGE, INCORPORATED. COPYRIGHT © 2016 THE OPTIONS INDUSTRY COUNCIL. ALL RIGHTS RESERVED.
By Michael McFarlin, Marketing Analyst for The Options Industry Council