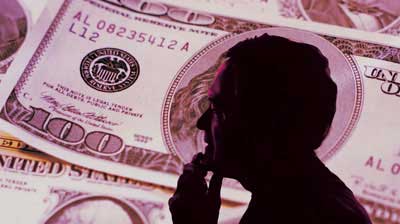 Adervertorial—VectorVest is a leading stock analysis and portfolio management system will be featuring its new state-of-the-art trading software at the MoneyShow Las Vegas; Michael Berger, Associate Editor of MoneyShow.com, highlights this technology as well as its developer who will be speaking at MoneyShow Las Vegas.
The stock market has seen an incredible rally after posting the worst January since 2009. This move came after the Fed hiked interest rates in December 2015, and all hell broke loose.
Fortunately for investors, the market found a bottom on February 11th and rallied into April. The good news is that the drop in oil prices may have seen its worst days and the strong US dollar, which caused so much pain around the world, has been weakening.
Every Investor and Trader Needs a Plan and a Strategy
The most important recommendation I have when it comes to investing is that you are more likely to be successful if you have a plan and a strategy.
Just like taking a test or playing a game, you are more likely to do well or win if you go in prepared.
During the last year, the market has changed a lot, however, it is not the only thing that has changed. Advancements in technology have changed the way we trade and you can access state-of-the-art software for little to no cost.
I recently attended a live online trading forum which blew me away. It is called the VectorVest Jockey Club.
VectorVest Jockey Club Brings You Expert Advice Guidance and Education
The VectorVest Jockey Club lets traders gain real-time market experience while they receive expert instruction. When members are ready, they can use VectorVest's dynamic stock analysis tools for stock selection, portfolio creation, trade execution, and performance monitoring to profitably enhance their trading.
The VectorVest Jockey Club teaches its members a step-by-step process for conducting pre-market analysis, determining market direction, choosing trading strategies and selecting stocks. Their strategies can be used for day trades, swing trades, and long-term investments.
Jockey Club members follow along as the instructor analyzes market direction, buys and sells stocks, and monitors how the portfolios perform live throughout the trading day.
VectorVest Helps Thousands of Investors and Traders Every Day
VectorVest is the only stock analysis and portfolio management system that analyzes, sorts, ranks, and graphs over 23,000 stocks worldwide (US, Canada, UK, Europe, Australia, South Africa, Hong Kong, and India) for value, safety, and timing.
VectorVest gives a buy, sell, or hold rating on every stock, every day. They also provide stop prices, forecasted earnings, earnings growth rates, dividend yields, and a whole lot more. VectorVest is the only service that combines the power of fundamental valuation with the insight of technical analysis, and uses a market timing system to buy low and sell high.
Expert Instruction is Just a Click Away
The VectorVest Jockey Club will be featured at MoneyShow Las Vegas, taking place on May 9-12, at Caesars Palace, and its creator is offering you the opportunity to receive expert hands-on advice right from the show!
Learn about this dynamic and effective trading tool from one of the foremost investment experts in the world and the developer of the highly effective VectorVest system, Dr. Bart DiLiddo.
An Industry Leader
For the past 30 years, Dr. DiLiddo has used his unique combination of business and mathematical expertise to develop algorithms that analyze the performance of stocks, while measuring their risk and identifying market tops and bottoms with incredible accuracy.
Dr. DiLiddo is a trained Mathematician with a PhD from Case Western Reserve University and is a graduate of the Sloan School of Management at MIT. He is also a winner of The Wall Street Journal's "Dart Board" stock selection contest and will be one of the keynote speakers at the MoneyShow Las Vegas.