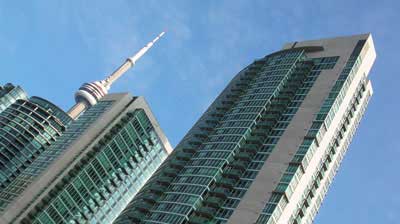 We've found a quality high-yield monthly dividend payer that fills a niche in our model portfolio - the hotel real estate sector, explains Ian Wyatt, editor of High Yield Wealth.
Chatham Lodging Trust (CLDT) is a smallish hotel REIT, with an $810 million equity market cap. As of the end of 2015, it owned 38 hotels with an aggregate of 5,678 rooms located in 15 states and the District of Columbia.
Chatham also owns a 10% non-controlling interest in several joint ventures owning 85 hotels with just over 12,000 rooms.
The hotel portfolio is composed of upscale extended-stay and premium-branded select hotels: Residence Inn, Homewood Suites, Hyatt Place, Hilton Garden Inn, Courtyard, and Hampton Inn.
Nearly 50% of the hotels are located on the West Coast, mostly in California and mostly concentrated in Silicon Valley, San Diego, and Los Angeles.
Twenty percent of the portfolio is concentrated in the Northeast - Pennsylvania through Maine.
Good things really do come in small packages. It's difficult to find anything to dislike about Chatham. Everything is good, because everything you want trending in the right direction with a hotel REIT is trending in the right direction.
The dividend is currently being paid at the rate of $1.32 per share after being increased 10% earlier this year. In 2011, Chatham paid $0.70 per share in dividends.
The dividend has increased at a 13.5% average annual rate since 2011. This year, Chatham's FFO per share will exceed dividends per share by more than a dollar. That's extraordinary.
In our opinion, Chatham is the best-run hotel REIT in the world. We're not surprised that it is. CEO Jeffrey Fisher and his management team are proven value creators.
Fisher and most of the current Chatham executive team ran Innkeepers Trust from 1994 to 2007; during that 13-year run, Innkeepers generated a 318% return for its investors.
Why, then, is its share price off 30% over the past year? The lower price, in turn, has lifted the yield on Chatham's shares to 6.2%.
The entire hotel REIT sector has fallen out of favor. The FTSE NAREIT Equity Lodging/Resorts Index is also off 30% over the past 12 months.
The bottom line is that Chatham is cheap when it shouldn't be. Its shares trade at only 8.5 times 2016 FFO estimates. This is too cheap for proven performance and proven dividend growth, especially given the current low-yield environment.
We're buying an investment with a history of double-digit annual dividend growth. Each year, more money flows into Chatham's coffers; each year, more money flows out to your brokerage account.
If there is one thing we know about dividend growth is that in time you can be sure that the share price will eventually rise with the dividend payout. Buy Chatham Lodging Trust shares up to $23.
Subscribe to High Yield Wealth here.
By Ian Wyatt, Editor of High Yield Wealth
More from MoneyShow.com:
Digital Realty: Data and Dividends
Diamondrock: Check in for Hospitality
A REIT with the World's Safest Clients
Tickers Mentioned: Tickers: CLDT