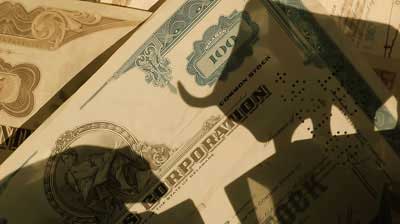 Many technology wonks have been hypothesizing that disk drives soon will be supplanted by solid-state memory, notes Mark Skousen, editor of High-Income Alert.
Who do you think knows more about the near-term business prospects for the world leader in digital storage solutions – the so-called experts or a CEO who recently bet more than $10 million of his own money that the experts are wrong?
I'll take the CEO. And that's exactly the situation we have today with Seagate Technology PLC (STX).
Incorporated in Ireland (for tax reasons) but with operational headquarters in Cupertino, California, Seagate is the world leader in hard disk drives and storage solutions.
The company designs, manufactures and sells drives and storage devices for consumer electronics, PCs, laptops and enterprise networks, providing digital storage solutions to meet the needs of every type of business and consumer.
As digital content such as music, videos and games -- not to mention essential personal and business data -- becomes more integrated into everyday life, people want to protect, access and share it from anywhere. In other words, future industry growth is virtually assured.
Over the last year, sales at Seagate topped $12.1 billion. But disappointing earnings have driven the shares from a 52-week high of more than $58 to closer to $19 today.
That is a huge overreaction. Seagate will earn about $1.70 a share this fiscal year, ending in June, and more than $2 a share in fiscal 2017.
Seagate stock now trades at less than 10 times trailing earnings and yields a mouthwatering 13.2%. (Yes, the payout ratio is high, but earnings will rise in the months ahead. And even if the dividend is trimmed, it still will be huge.)
Someone who believes this opportunity is simply too good to pass up is Seagate Chairman and CEO Stephen Luczo. A few months ago, he bought an additional 200,000 shares, an investment of more than $6 million -- and displayed strong conviction.
The stock has dropped since then. So he just came back to buy yet another 200,000 shares, adding $4 million-worth to his holdings. (He now owns more than 2 million shares.)
Clearly, he feels good about Seagate's hot new product, the Mobile HDD. It is the world's first two terabyte, 7-millimeter hard disk drive, the lightest, fastest and most power efficient slim drive in the industry. It began shipping a few weeks ago.
How about those analysts who believe the hard drive business is dying? Luczo is having none of it.
He remarked that most investors really don't understand the nuts and bolts of digital storage. "You still have 95% to 98% of bits ultimately being stored on a disk drive," he said.
"We like the overall storage business," Luczo continued. "And we particularly like the fact that the hard-drive business itself is going to benefit from the continued trend of more people being more connected, generating richer content."
If he's right -- and I believe he is -- Seagate is a hugely undervalued opportunity with excellent growth prospects and an enormous dividend.
Subscribe to High-Income Alert here…
By Mark Skousen, Editor of High-Income Alert
More from MoneyShow.com:
Forget Icahn; Stick with Apple
Tickers Mentioned: Tickers: STX